Explore the World of Yuubath Bathtub
Yuubath is a Singaporean brand with a reputation for creating beautiful freestanding and built-in bathtubs. From classic freestanding baths to sleek, modern designs, our range has something for every bathroom, without breaking the bank account!.
Add our carefully curated taps and accessories for a totally coordinated design.
If you are not from Singapore, no worries! We ship overseas! We have had buyers from Australia, New Zealand and Malaysia. Shipment usually takes 7-14 days depending on your location. Shipping charges will be calculated at check-out.
BREAKING NEWS!
After almost a year of design and development, mould-making and product testings, our second built-in bathtub KERRY is finally ready to meet the world! With sleek lines and bold features, this modern minimalistic design is the answer to all your needs. Inspired by our urban environment, KERRY's angular look will feels at home in modern city apartments and stylish homes.
Available in 1.6m and 1.7m now, more sizes will be added in the coming months. Check out the listing now!
Our Blog
You can never go wrong with this tried-and-tested colour combo for your bathroom.   Black and white are timeless options. These two colours never fail to uplift the aesthetics of a...
The bathroom is an essential part of any building. Nowadays bathrooms are often given the highest priority in a home, along with the kitchen, and its design needs to be...
How Many Types of Toilet / Water-Closet ? Learn about it here...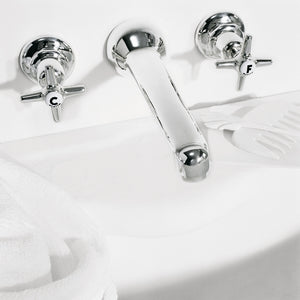 Choosing a new basin tap for your bathroom sounds simple enough, doesn't it? But unless you know exactly what you're looking for, it can be anything but. There are a...